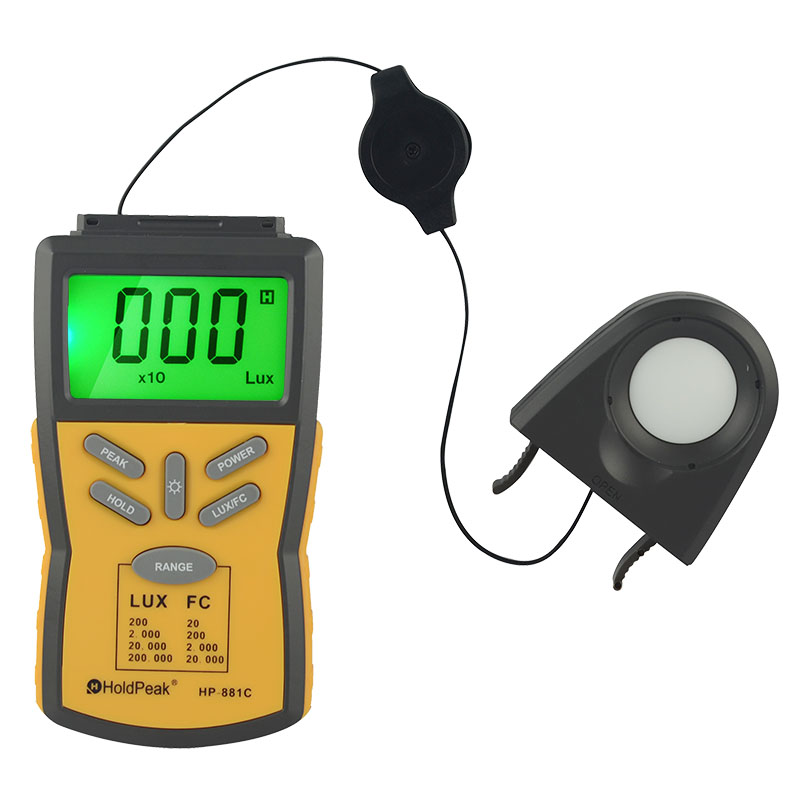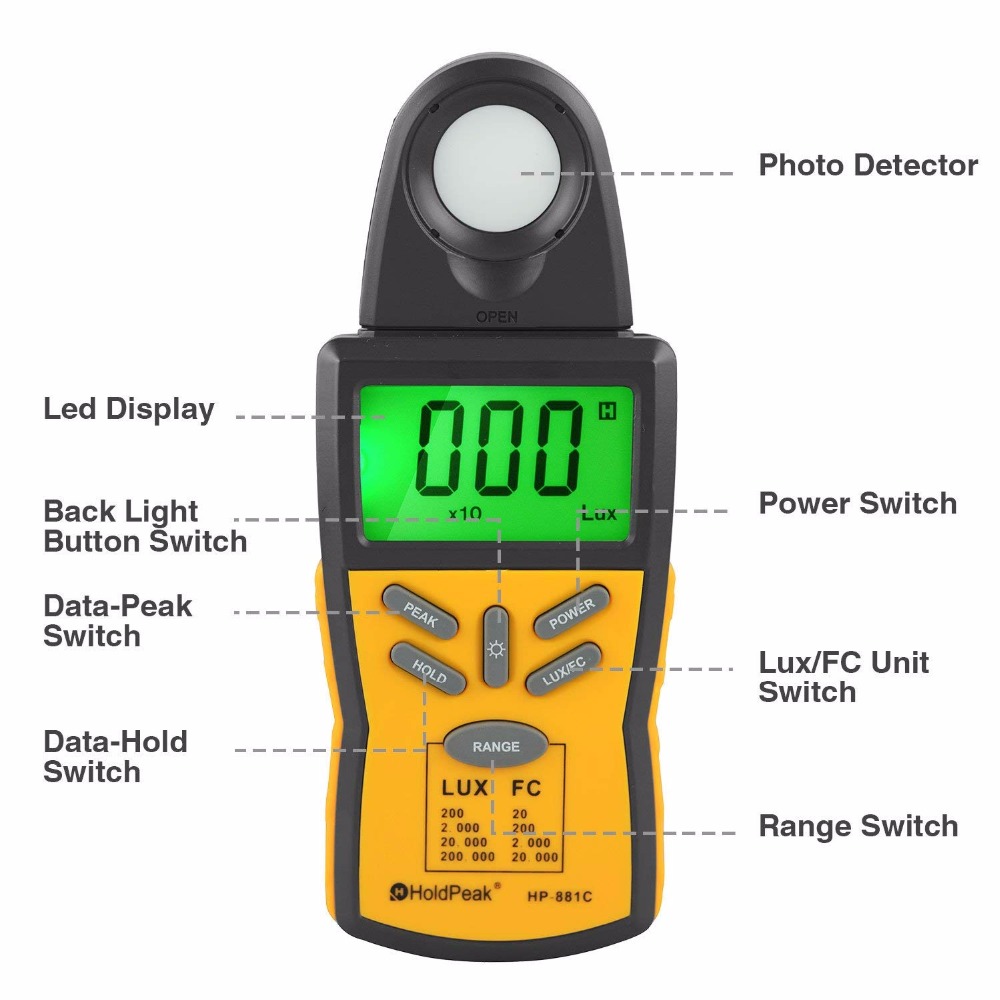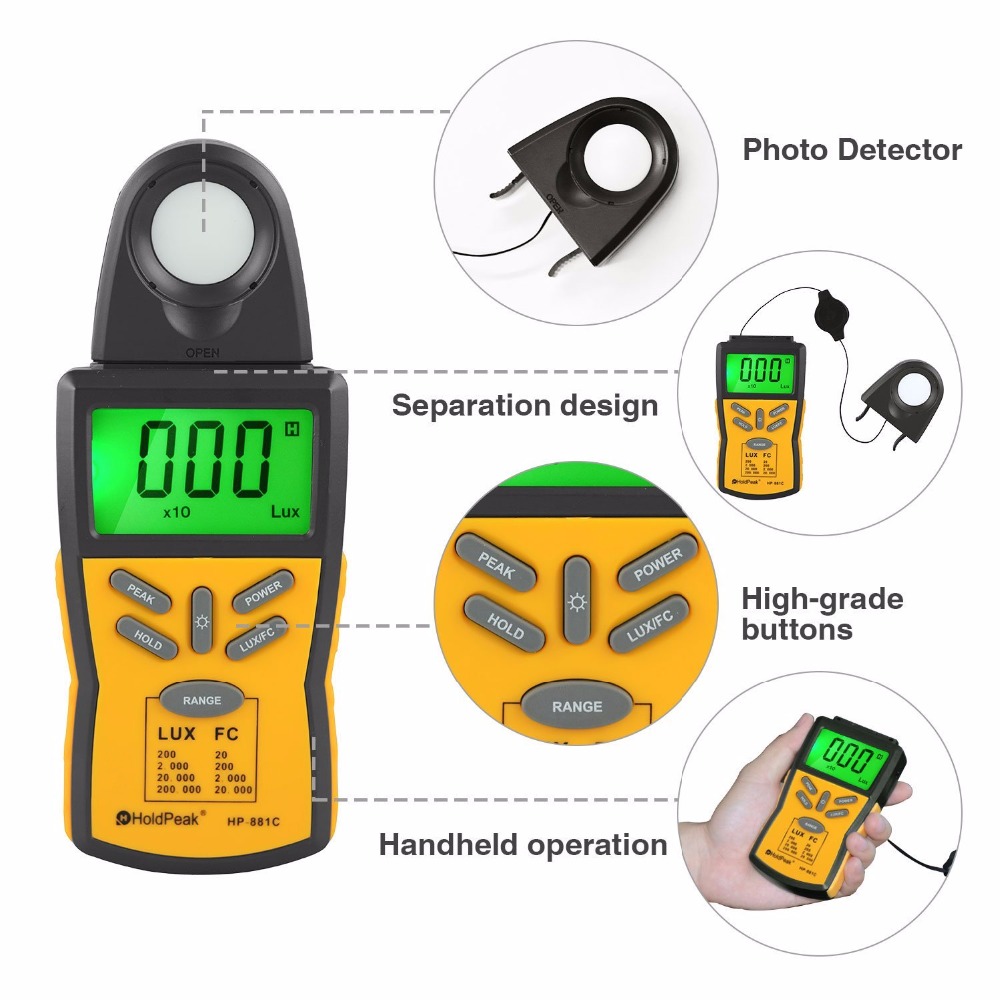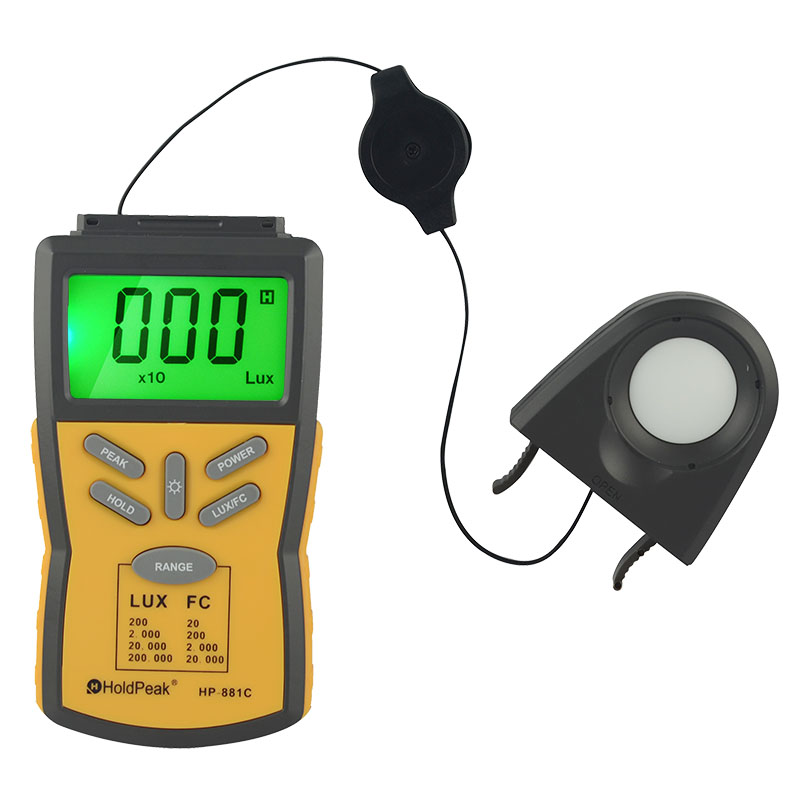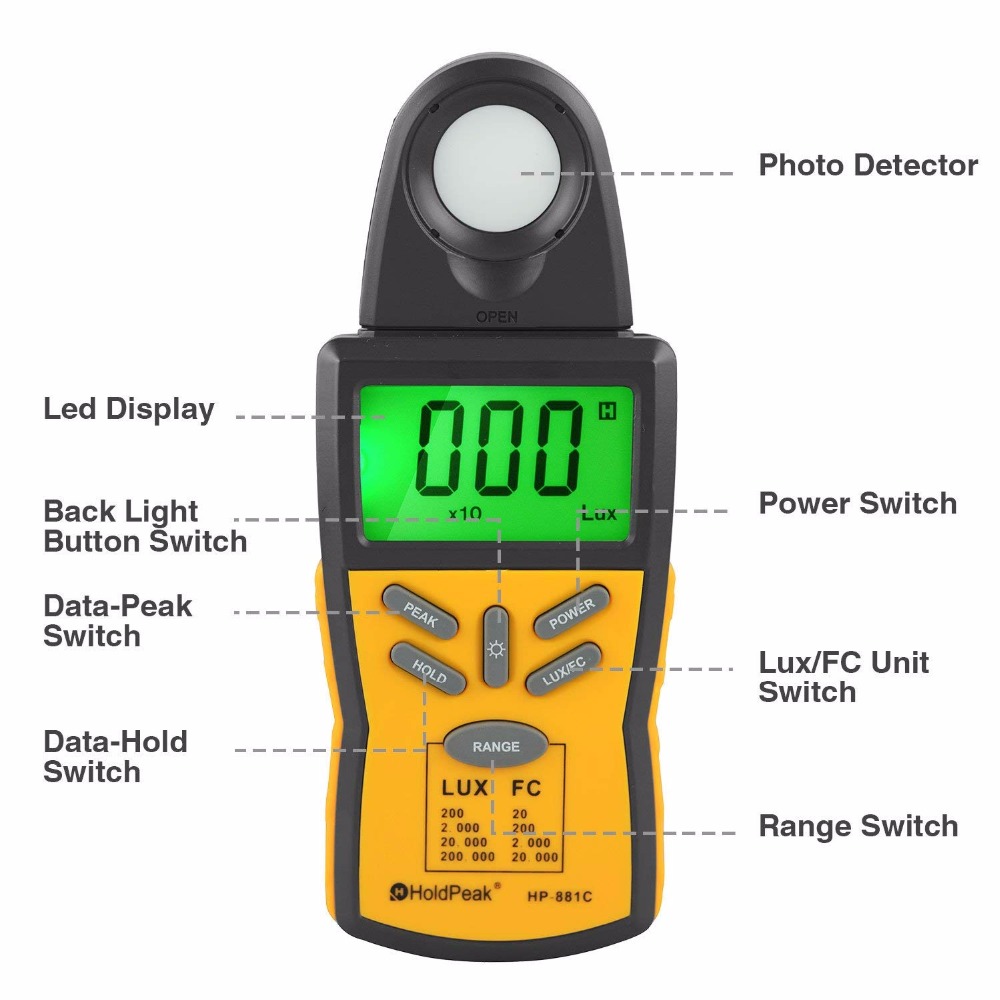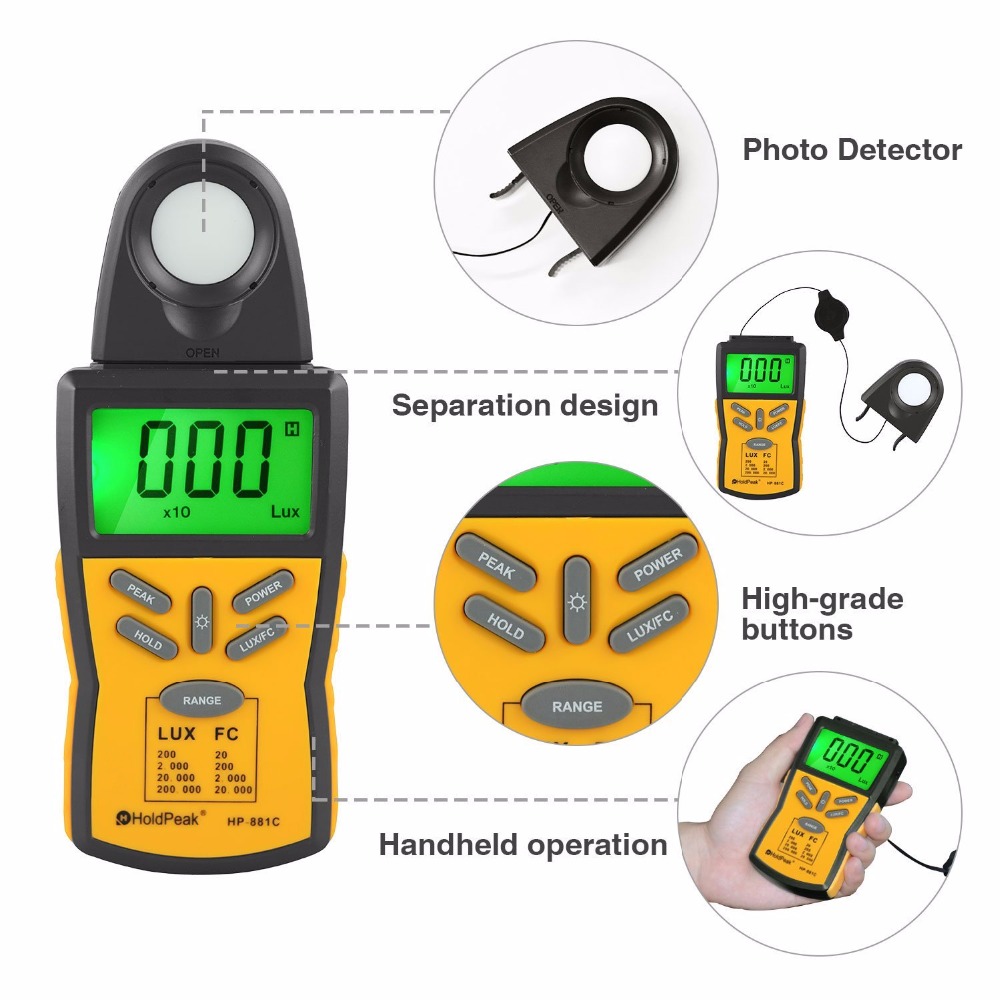 Lux Light Meter with Peak Hold,Lux/FC UnitData Hold and LCD Display
Recommended by CCCME
Product Details

Company Profile
Larger Measurning Range Safer & Higher Accuracy Data Hold Supported Wide Range of Application
FEATURES
* Precise and easy readout.
* High accuracy in measuring.
* LSI-circuit use provides high reliability and durability.
* Permits a wide range of light measurements.
* LOW BATTERY indicator.
* Adjusting zero automatically and excellent operation.
* LCD display provides low power consumption and clearly read out evening high ambient light.
* Separate LIGHT SENSOR allows user take measurements at an optimum position.
?[Larger Measurning Range]Measure Range: 0.1Lux~200,000Lux, 0.01FC~20,000FC.

?[Safer & Higher Accuracy]More convenient functions with 2.0 times/s Rapid Response, Auto Zeroing. Accuracy (±4% readings ±0.5% F.S) for ≦20K Lux/2K FC; ( +/- 5% of readings ±10dgt ) for >20K Lux/2K FC.

?[Data Hold Supported]Supporting Data Hold & Peak-Data hold switches, Lux/FC switchable, Low power consumption, Short rise and Fall time.

?[More Functions You May Need]Higher functions includes Over-range indication, Large LCD display with Back Light,MAX Hold,1*screwdriver and 1*9V Battery are Included.

?[Wide Range of Application]It can be used for plants,office,home,factory,square,stadium,waiting room,photography,scenic,design and so on.